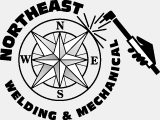 Current Project: Northeast Welding & Mechanical
Northeast Welding & Mechanical provides local and mobile welding, fabrication, mediablasting and coating services to Massachusetts and most of New England.
> View Web Site: NortheastWelding.com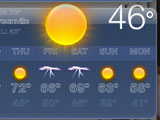 Latest Article: Font Issues on Mac OS X
Some folks, including myself, have experienced strange font-related issues on our Macs. Recently, two of my Macs have exhibited issues with Dashboard widgets displaying incorrect fonts. This is how I remedied the issue.